About Us
P3 Reps has a resource facility featuring conference facilities and a live demonstration kitchen conveniently located in Elmwood Park, New Jersey. We are near the intersection of I-80 and the Garden State Parkway.
We maintain close working relationships with end-users, dealers, consultants and authorized service agencies in the local market.
P3 Reps is dedicated to being the absolute best service-oriented company in our industry. We continually strive to be the most knowledgeable and informed representatives, able to respond to any question and to solve any customer problem with viable and creative solutions.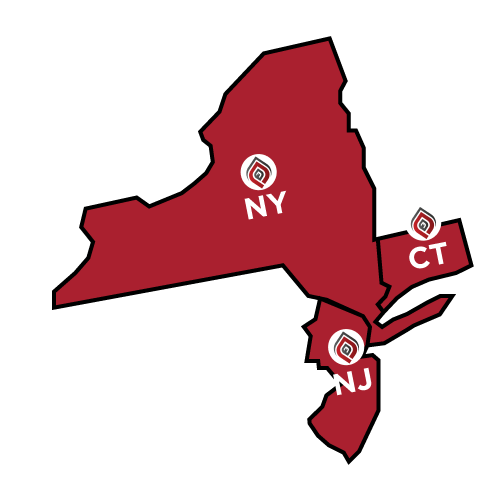 OUTSIDE SALES & MARKETING
Jon Bowerman, President & Principal
bowerman@p3reps.com
Jon has extensive experience servicing and supporting dealers, service agents and consultants. He is an industry leader in educating end users on all aspects of foodservice.
Kim Lehr, VP Sales / Business Development
kim@p3reps.com
Kim is a foodservice industry veteran with over 20 years experience as an accomplished tabletop salesperson in the New York metro area. She brings great expertise to the P3 team, as well as some premier tabletop and smallware brands to help P3 further develop this segment.
Sandra Kravetz, Director of Sales, Front-of-House
skravetz@p3reps.com
Sandra is an integral part of P3's growing front-of-house solutions segment. With a highly successful track record in sales and account management, she is a valuable resource for everything tabletop and smallware related.
Doug Vincent, Chef/End User Specialist
doug@p3reps.com
Doug is a graduate of the Culinary Institute of America and is an industry operations veteran. His extensive background results in specialization in finding solutions for New York area foodservice operators.
Dave Salony, Sales Associate
dsalony@p3reps.com
Dave is a trained corporate chef in multi-unit operations with a la carte dinning and catering emphasis. Dave has previously worked for a restaurant dealer specializing in small wares dinnerware stemware and equipment assisting his clients in their purchasing needs.
Jackie Grambor, Sales Associate
jackie@p3reps.com
After a career as a chef and with more than 13 years of foodservice industry experience, Jackie Grambor brings a level of culinary expertise to P3 that will directly impact customers. How? Her knowledge can help operators make better-informed decisions when selecting heavy equipment, smallwares, and tabletop. Add in an enormous level of passion, and you have a complete, holistic approach to foodservice.
Ed Yuter, Sales Associate- Special Projects
ed@p3reps.com
Ed has over 40 years of experience as an equipment rep. He also brings AutoCAD expertise and has worked on many of the most well-known establishments in the area. His philosophy is "I try to make it as easy as possible to do business with me," which means often going above and beyond expectations.
Tess Woodruff, Marketing Manager
tess@p3reps.com
Tess comes to P3 with 5+ years of experience in strategy, content creation, and event planning. She believes that food brings us all together and can't wait to get to know the industry better. When Tess is not rocking P3's marketing and social she is in her kitchen making ice cream and testing out new recipes. Her newest is boozy vegan Coquito flavor!
INSIDE SALES & CUSTOMER SERVICE